Media Partners
The SC Conference welcomes working partnerships with members of the media covering high performance computing, big data, cloud computing, networking, storage, and analysis. Such partnerships are established with the goal of disseminating news about the conference to key audiences while helping the media organizations raise awareness of their publications among SC attendees.
Contact us to learn how to become an SC media partner.
A division of Healthtech Publishing, Bio-IT World is a leading source of news and opinion on technology and strategic innovation in the life sciences, providing outstanding coverage of cutting-edge trends and technologies including next-generation sequencing, drug discovery and development, predictive and systems biology, informatics tools, clinical trials, and personalized medicine. Bio-IT World's variety of channels includes its website, Weekly Update Newsletter, and Bio-IT World News Bulletins.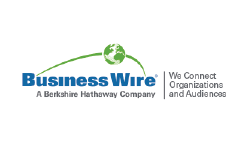 News Release Distribution Options for Exhibitors
Business Wire offers exhibitors, sponsors and presenting companies several cost-effective options to distribute important news. All news releases distributed via Business Wire will automatically post to the exhibitor news archive. Services include news release and multimedia distribution, online press kits, the EventTrak event data and media analysis report and a free 100-word exhibitor profile distribution.
For additional information visit Business Wire's SC18 media portal, or email us.
A division of Tabor Communications, EnterpriseTech is a professional resource for news and intelligence covering the migration of high-end technologies into the enterprise and business-IT industry, with a special focus on high-tech solutions in new product development, workload management, increasing efficiency, and maximizing competitive edge. Delivering a powerful combination of world-class journalism, expert commentary, and in-depth analysis, EnterpriseTech clearly defines how advanced computing technologies are merging with enterprise infrastructures.
A division of Tabor Communications, HPCwire is the leading news authority for the HPC industry. With a legacy dating back to 1986, HPCwire is recognized worldwide for its breakthrough coverage of the fastest computers in the world and the people who run them. The most trusted resource for topics ranging from the latest trends and emerging technologies to expert commentary, in-depth analysis, and original features, HPCwire delivers it all.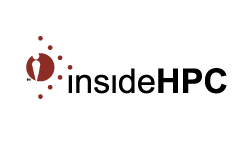 InsideHPC is an independent website that distills news, strategies, products and services in the world of high performance computing for the HPC community. Sign up for our free newsletter.
A division of Linux New Media, Linux Pro Magazine supplies practical, hands-on solutions for real users who depend on Linux in their daily lives. Available in both print and digital editions, Linux Pro Magazine delivers a premium blend of technical articles with an emphasis on real-life techniques.
Scientific Computing World is the multi-platform resource covering software, computing, and information technology for the scientific, technology, engineering, and medical industries. Readers have access to the latest computing trends underpinning scientific and engineering research; independent, in-depth editorial content; informed commentary and analysis; and industry features on laboratory informatics, statistical science, high performance computing, and modelling and engineering. Scientific Computing World is published six times a year in print and digital editions, and along with three monthly newsletters (HPC Newsline, Informatics Newsline, Modelling & Engineering Newsline) is available at no cost to readers in the fields of science and engineering.
Combining concise high-level analysis for C-level executives and Wall Street plus developer outreach tutorials containing complete, buildable, and working examples, TechEnablement is a one-stop portal to learn about and incorporate the latest in deep learning and computer technology from low-power embedded systems to massively-parallel exascale computing.
Use TechEnablement as your technology advocate to teach you and your team how to best exploit – and avoid the pitfalls – using development platforms like OpenACC, OpenMP 4.0, CUDA, and OpenCL plus Web Development platforms like WebCL, WebGL, and cloud computing. Invest and procure with the latest information as TechEnablement tracks how hardware platforms like the Tegra X1, FPGAs, GPUs, and Intel Xeon Phi evolve to compete for your dollars in the marketplace. We believe the best way to know technology is to use it – so TechEnablement also offers consulting and on-site educational services.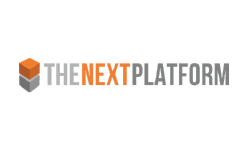 The Next Platform, published by Stackhouse Publishing Inc, offers in-depth coverage of high-end computing at large enterprises, supercomputing centers, hyperscale data centers, and public clouds. The Next Platform provides analysis to help readers understand which technologies are used to solve particular problems and how they are integrated with other systems and applications.
Covering the key elements of the modern system – from processors, main memory, storage, and networking up through operating systems, middleware, and other key systems software such as databases and data stores, systems management tools, and cluster and cloud controllers – The Next Platform examines how the technologies created to solve one set of problems may be used to solve another.
TOP500 News strips away the hype to provide clear-headed analysis and no-frills news reporting of the latest developments in high performance computing. Not only does TOP500 News cover the entire spectrum of HPC, from traditional supercomputing and data analytics to artificial intelligence and hyperscale computing, this publication also enables readers to understand the interplay between these different areas and how both vendors and users are navigating this complex landscape.