HPC & Artificial Intelligence: Addressing Humanity's Grand Challenges
Infectious Disease Epidemics, Refugee Migration, & Global Food Supplies; Experts from the United Nations, The Institute for Disease Modeling, the Arrell Food Institute, and Intel Share Insights
CONTACT:       Brian Ban, SC18 Communications (brianban@sc18dallas.com)
To solve humanity's most complex and demanding problems ranging from creating sustainable global food production and preventing infectious disease epidemics to ensuring the safety of our planet and natural resources is the HPC community's next grand challenge.
HPC and AI are revolutionizing how we untangle and solve global threats and humanitarian crises. The SC18 plenary session will examine the potential for advanced computing to help mitigate human suffering and elevate our capacity to protect the most vulnerable.
This plenary session will hear from innovators who are redefining how we predict and prevent humanitarian crises by leveraging advanced computing. The session is the kick-off event, which immediately precedes the Exhibitor Opening Gala.
Highlights:
Over the next two generations, we face an enormous human security challenge. We must adapt to rapid economic and climate change by creating a food system that provides adequate and appropriate nutrition for 9 billion people in a way that does not compromise the environment.
Emerging infectious diseases pose a growing threat to human populations. Many of the world's epidemic diseases are known to be sensitive to climate. This session will explore our ability to build accurate disease forecasting models for prevention or containment of outbreaks.
In the year 2050, 70% of the world's population will be living in cities and this will bring major challenges for urban sustainability and population health. We will discuss how large digital datasets and AI can be powerfully applied to design more human-centric, healthy and sustainable cities.
How do we rethink the problem by using the best minds, most advanced tools and networks to anticipate and solve our most vexing global crises?
Researchers and scientists with deep experience will gather to discuss this topic during the SC18, the premier international conference of HPC professionals this November 11-18, 2018 in Dallas, Texas.
PANEL DISCUSSION:  
HPC and AI –The Next Horizon: Addressing Humanity's Grand Challenges
PANELISTS:
Dr. Evan Fraser started thinking about agriculture and food systems while working summers on his grandfather's fruit farm in Niagara, Canada. Fueled by his farm experiences, Fraser earned degrees in forestry, anthropology and agriculture at the University of British Columbia and the University of Toronto. He is currently the director of the Arrell Food Institute, a professor of geography and holds the Tier I Canada Research Chair in Global Food Security at the University of Guelph.  He is the author of more than 90 scientific papers and book chapters on these topics, has written for the Globe and Mail, The Guardian, CNN, Foreign Affairs, The Walrus and The Ottawa Citizen.
Fraser authored two popular non-fiction books about food and food security including Empires of Food: Feast, Famine and the Rise and Fall of Civilizations. Fraser created teaching tools including a popular web video series called ""feeding nine billion," a graphic novel called #FoodCrisis, and a card game about global food security that have been assembled along with teacher-friendly high school lesson plans and used to educate students around the world. He is a Fellow of the Pierre Elliot Trudeau Foundation, a fellow of the Royal Canadian Geography Society, and a member of the Royal Society of Canada's college of new scholars.
Dr. Robert S. Hart is Vice President of Global Good and General Manager of the Institute for Disease Modeling at Intellectual Ventures. IDM's mission is to guide global efforts towards the eradication and control of infectious disease through the use and promotion of quantitative analysis. Dr. Hart has over thirty years of experience founding and managing high technology-based software firms both as an executive officer and as a venture investor and board director. He was most recently a founder and CEO of Veratect Corporation, an open source data mining and analysis firm providing the earliest possible indicators of the emergence of infectious disease worldwide with particular focus on the developing world.
Prior to Veratect, highlights of Dr. Hart's career include tenure as CEO of Corazonx, a cardiac ultrasound software firm; as General Partner at SeaPoint Ventures, a venture capital firm focusing upon the wireless telecom industry; CEO of Tegic Communications, the developer of the predictive text input software used in most cellular phones; CEO of Optimas Corporation, a digital image analysis firm; and as CEO of Sierra Geophysics, a leading provider of applications software to the global oil and gas industry and as a Division President of Halliburton Company. Dr. Hart serves on a number of both corporate and non-profit boards. Dr. Hart holds a SB degree in Earth& Planetary Sciences from the Massachusetts Institute of Technology and both an MS and a PhD in Geophysics from the California Institute of Technology.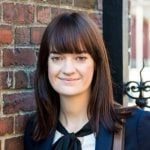 Dr. Marguerite Nyhan is a Research Scientist at United Nations Global Pulse, which is a flagship initiative of the United Nations' Executive Office of the Secretary General. Her work is focused on data science for humanitarian and sustainable development efforts. While conducting her PhD in environmental engineering, she was awarded a Fulbright Scholarship to study at MIT in Boston, where she became a post-doctoral researcher and led the Urban Environmental Research Team within MIT's Senseable City Laboratory.
Nyhan was a scientist at Harvard University's School of Public Health before joining the United Nations. Her research has been featured extensively in the media, including in The Guardian and NPR. She has addressed a range of audiences globally, from delivering a TED Talk in her home country of Ireland to addressing the United Nations Environment Assembly in Kenya. Marguerite is based in New York City.
Moderating the panel is Debra Goldfarb, who has spent most of her thirty-five year career in HPC driving science and technology policy initiatives in the U.S. and abroad, highlighting the impact and importance of HPC as a fundamental economic and innovation driver for a variety of high-profile companies. She is currently an Intel Fellow and Chief Analyst for Intel's Data Center Group. Goldfarb has also held senior positions at IBM, Microsoft, and IDC. She is actively involved in STEM policy initiatives, mentoring and diversity programs and working with global organizations to advance economic development through access and use of leading-edge technologies.
The conference features many other big-idea deliverables including a high-interest keynote address, workshops, tutorials, exhibits, demonstrations, hands-on learning opportunities, and industry awards.
For more information about the SC18 technical program or any aspect of the conference, contact Brian Ban, SC18 Communications(brianban@sc18dallas.com).
SC18 is the premier international conference showcasing the many ways high performance computing, networking, storage and analysis leads to advances in scientific discovery, research, education, and commerce. The annual event, created and sponsored by the ACM (Association for Computing Machinery) and the IEEE Computer Society, attracts HPC professionals and educators from around the globe to participate in its complete technical education program, workshops, tutorials, a world class exhibit area, demonstrations and opportunities for hands-on learning.